Products & Services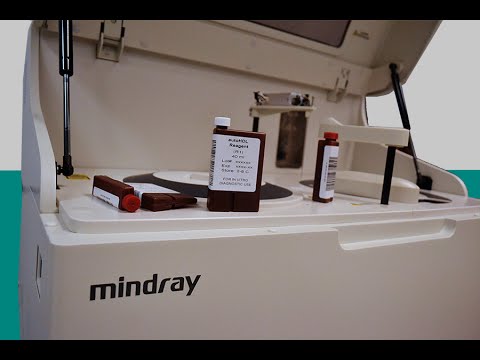 Click to Play
MedTest 200 Ensemble
(Drugs of Abuse)
One Trusted Source for your Analyzer, Reagents, and Service needs. The MedTest 200 Ensemble provides exceptional value and convenience by bringing together everything your low to mid volume laboratory needs to perform clinical chemistry testing. MedTest will manage and oversee every step of your customized project from Installation and Operator Training to testing of your new Analyzer, Reagents, Calibrators, Quality Control Materials, and Consumables.
Dealing with multiple vendors has become a thing of the past. All you need to do is place one order with us, and we'll take care of the rest.
Analyzer

Menu

Consumables

Service & Support
Ordering Information

Catalog:

Description:

BS200

Analyzer

BS200 Stand

Included in BS-200 analyzer price

6-UPS1150VA01 UPS

Uninterruptible Power Supply

BS200SERV-000 Annual Service Contract

One Year Warranty

(Covers parts and labor for one year from installation date)

Onsite Installation and Initial Training Included

Features

• Discrete, random access, automated

• 200 tests per hour

• Bi-directional LIS interface transmission

• 40 positions for samples and reagents respectively

• Automatic probe cleaning, liquid level detection, horizontal and vertical


collision protection

• Reversed optic system with 8 wavelengths: 340~670nm

• Refrigerated reagent and sample compartment

Specifications

System Function

Automatic, Discrete, Random Access STAT sample priority

Throughput:

Up to 200 tests/hour

Measuring Principles:

Absorbance Photometry, Turbidimetry

Methodology:

End-point, Fixed-time, Kinetic

Single/Dual Reagent Chemistries

Monochromatic / Bichromatic

Programming:

Linear / non-linear multi-point calibration

Open system, user-defined profiles and chemistry calculations

Reagent/Sample Handling

Reagent/Sample Tray:

40 positions for reagents and 40 positions for samples in refrigerated compartment (4~15°C)

Reagent Volume

R1:

180~450 µL, step by 1 µL

R2:

30~450 µL, step by 1 µL

Sample Volume:

3~45 µL, step by 0.5 µL

Reagent/Sample Probe

Probe Cleaning:

Liquid Level Detection

Horizontal and Vertical Collision Protection

Inventory Detection

Automatic interior and exterior probe wash

Carry-over < 0.1%

Automatic Sample Dilution:

Pre-dilution and post-dilution ratio up to 1:150

Dilution Vessel:

Disposable cuvette; Maximum 80 positions

Internal Barcode Reader

Sample and reagent barcode scan

Applicable to various barcode systems:

Codabar, ITF (Interleaved Two of Five), code128, code39, UPC/EAN, Code93

Bi-Directional LIS Interface Transmission

Reaction System

Reaction Rotor:

Rotating Tray. 80 cuvettes

Cuvette:

Optical length 5mm

Reaction Volume:

180~500 μl

Operating Temperature:

37° C

Temperature Fluctuation:

± 0.1° C

Mixing System:

Standalone mixing bar

Optical System

Light Source:

Halogen-tungsten lamp

Photometer:

Reversed optics, Static fiber spot photometry

Wavelength:

340nm、405nm、450nm、510nm、546nm、 578nm、630nm、670nm

Absorbance Range:

0~4.0 Abs (10mm conversion)

Resolution:

0.0001 Abs

Control and Calibration

Calibration Mode:

Linear (one-point, two-point and multipoint)

Logit-Log 4P, Logit-Log 5P, Spline, Exponential 5P

Polynomial 5P, Parabola, K-Factor

Control Software:

Westgard Multi-Rule, Cumulative Sum Check, Twin Plot; L-J

Operation Unit

Operating System:

Windows® XP Professional/Home SP2 or above

Windows® VISTA Home/Business

Windows® 7 Professional 32 bit

Interface:

RS-232

Working Conditions

Power Supply:

AC100~130V or AC200~240V, 50/60Hz, 1000W

Temperature:

15° C ~ 30° C

Humidity:

35~80 %

Water Consumption:

3.5 L/hour

Dimension:

Bench Top: 34 inch (W) x 28 inch (D) x 25 inch (H)

Floor Standing:

34 inch (W) x 28 inch (D) x 46 inch (H)

Weight:

Bench Top: 256 lbs

Cabinet: 112 lbs
First Class Installation and Training from MedTest
You have spent valuable time and money acquiring the right solution for your laboratory. Installing your new MedTest 200 Ensemble quickly without disrupting your operations is key to realizing returns on your investment as soon as possible.
MedTest Installation Services provides the expert knowledge and the resources to get your new laboratory testing solution up and running quickly. MedTest Certified Engineers and Technicians manage the installation process from start to finish and use proven methodologies to minimize installation time.

MedTest takes pride in delivering, installing, configuring, testing, and training your staff in every aspect of your MedTest DX testing solution. Our experienced professionals deliver hands-on training and instruction, ensuring your staff is fully equipped to maximize the features and functionality of your new laboratory testing solution.
On-Site Expertise: MedTest will send our technicians to your location(s) to manage every aspect of installing your new MedTest 200 Ensemble, from planning and managing the schedule to installing each analyzer, computer, reagents, and consumables.
Single Point of Accountability: As the one resource to go to for all of your installation needs, MedTest ensures high quality implementation.
Minimizes Disruption: We will work with you to schedule installation at a time when it will least impact your daily operations. And by getting everything up and running quickly, your business can continue to run smoothly with minimal disruption.
For a more in-depth look at our installation and training system, visit our Installation Process page.